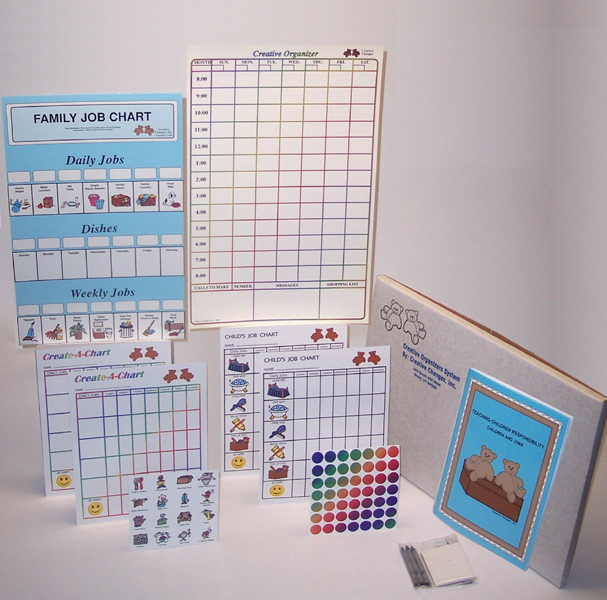 A Fun and Effective Way to Teach Responsibility

READY TO USE

FUN & EASY

REUSABLE
Write-on Wipe-off Surfaces, Static Cling Stickers
Attitudes aren't as positive as they could be?
Kids don't want to help?
Daily chores aren't getting done?
This high quality reusable chart is easy to use. Place the chart where it will be convenient and a frequent reminder for the child.
INCLUDES:
(1) Creative Organizer Chart with phone message area and tear away shopping list.
(1) Family Job Chart
(2) Child's Job Charts
(2) Create-a-Charts
(1) Teaching Children Responsibility Workbook: 15 pages of work charts, job cards, system cards, checklists, incentives and rewards, ideas for organizing bedrooms and more! Teaches good work habits for children of all ages.
(3) Magnets, Static Cling Reusable Rainbow Stickers
(1) Set of Reuseable Job Stickers (Includes 16 different household jobs)
(3 )Wipe-Off Crayons
(10 Marker Holder.
You'll Love this Kit!
---